Saturday was Hop Sing Trading Co.'s first anniversary -- a whole year of being in business, and although it's of course had its ups and downs, the ride has been a fun one. We threw a little party for the occasion, and everyone lived it up the only way Hop Sing knows how -- with wine in a wagon.
Lauren and I might have started to hit the wagon a little early, because before you knew it, she had a sign up: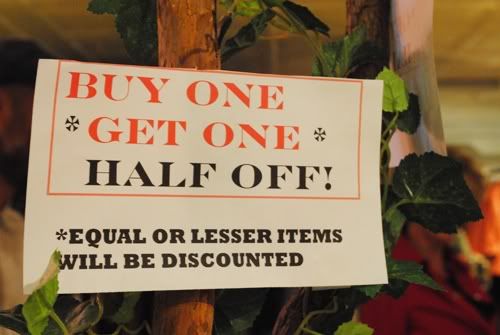 And the fashion madness began!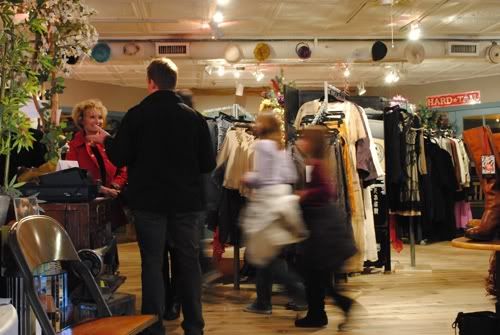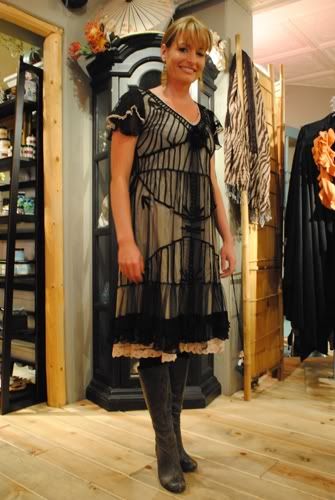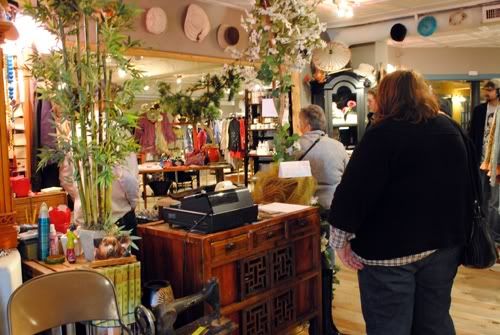 Lauren's friend Carolita came in to perform some beautiful hula dancing for us. (Did you know that Hop Sing Trading Co. was born in Hawaii? Kong Lung of Kauai is our sister store.)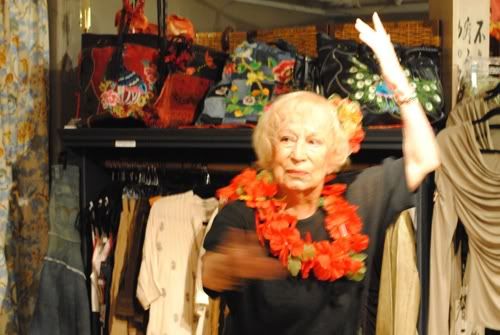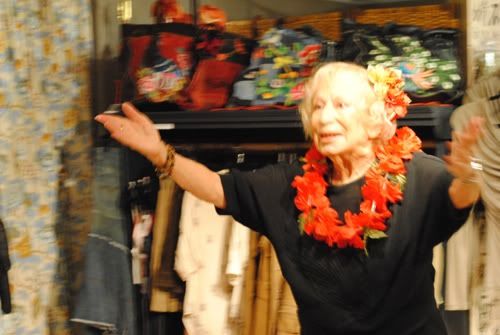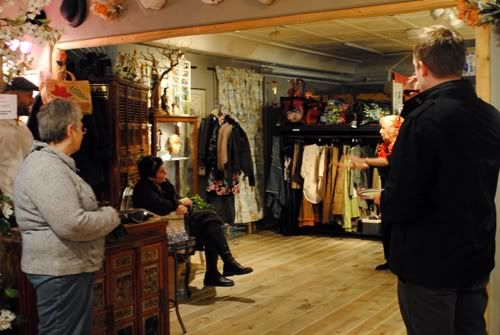 By the end of it, poor Natasha had lost her hair. Lauren had to affix it back on with flower clips and a felt cloche.
No more wine wagon for you, Natasha.
The little shopping mall we're in is also getting the holiday decorations up now, and I don't know about you, but I love holiday décor. Speaking of, Hop Sing should be getting some wintery accessories in soon!