New Year's is always a big night for going out, and if you're putting together a stunning party outfit, we have a couple of suggestions. Both of these looks will add some sparkle and glamour to your wintry weekend -- and they feature two of our most popular cocktail dresses.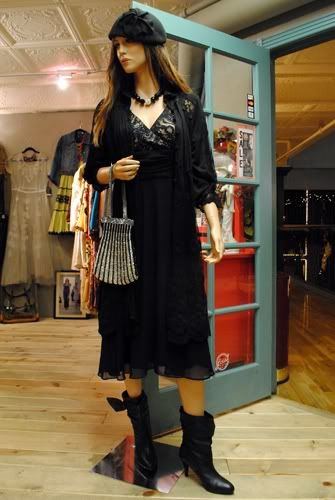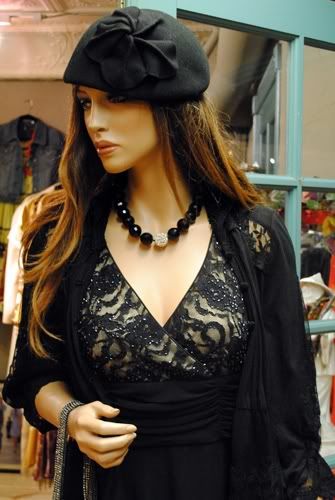 Narianna cocktail dress: $98
Hazel lace cardigan: $149
Juicy Couture boots: $169
Linda Pratico bead necklace: $99
Beaded purse: $45
Felt cloche: $46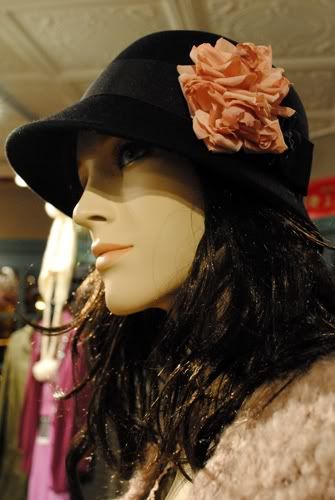 Nataya lace dress: $179
Grammy Label knit cardigan: $198
Pointy black booties: $40
Brimmed hat with ribbon band: $39
Freshwater pearl and sterling silver necklace: $100
Flower clip: $14
Come check out these looks and get inspired for your own New Year's Eve ensemble! We've got lots of earrings, necklaces, purses, and hats for you to accessorize with, so stop by and get yourself a late Christmas present. ;o
Oh, and I know the 'SHOP' page said that we'd be closed on January 1st, but this is no longer the case! Hop Sing will be open, and has also gone back on regular business hours. Happy shopping!