9...

8...

7...

6...

5...

4...

3...

2...

1...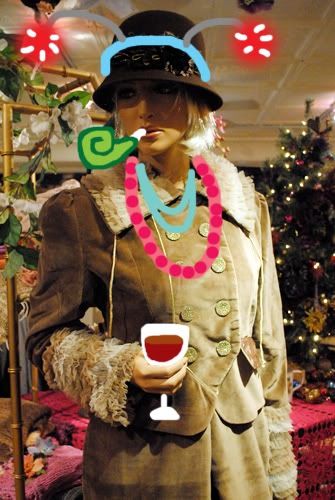 Occasionally bald mannequin and resident lush Natasha wishes you all a very exciting New Year's Eve, and would like to remind everyone to drive safely tonight out in the wet and the snow! And if you're out drinking with your party, get someone to be your designated chauffeur... Natasha would never drink and drive (nevermind that she can't even bend at the knees).

Anyway, like I mentioned in the last post, Hop Sing Trading Co. WILL be open tomorrow, January 1st. Usually Bashford Court is all closed for that day, but this year a handful of shops will be open for regular business hours.

Happy New Year, everybody! Stay warm out there!