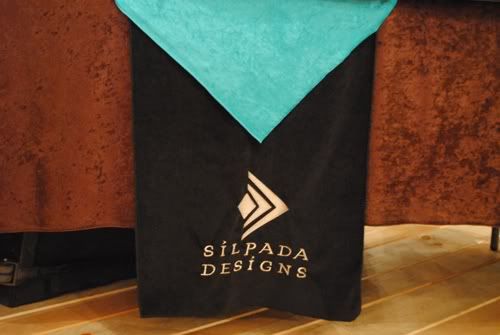 Our Silpada event yesterday was fun! Jill set up a whole spread of necklaces, bracelets, earrings, rings, pendants, beads -- more bangles and baubles than you could shake a stick at. And we piled even more onto "the girls" so they could show off the pieces with Hop Sing outfits. How do they look?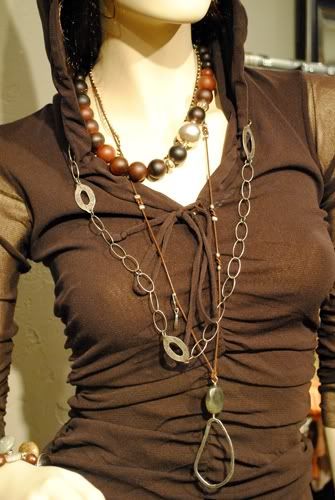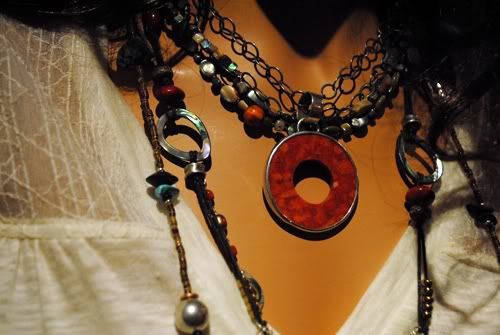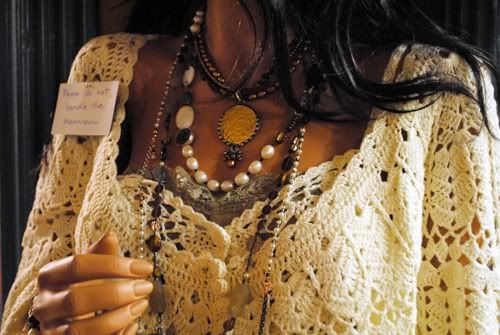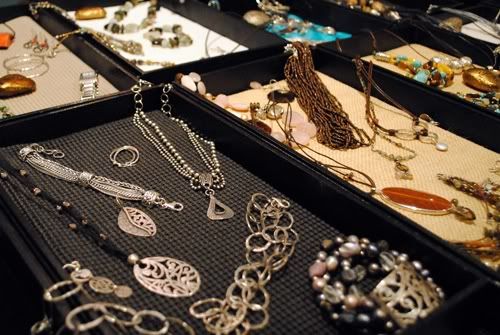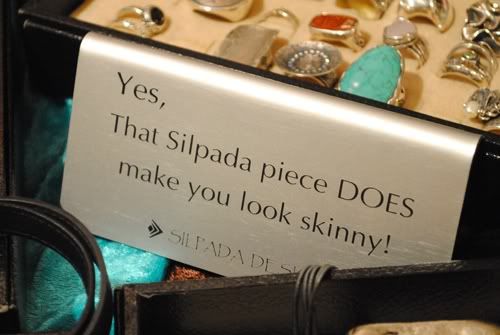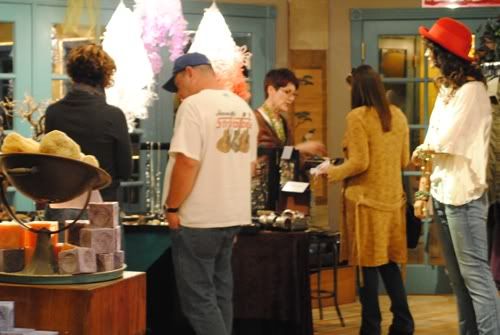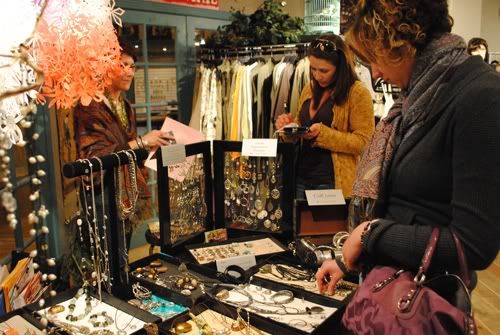 Lauren and Jill agreed that we'll have to do another of these little trunk shows sometime, so if you missed this one, never fear! Jill will be back with more Silpada pretties soon.

You might have noticed that Natasha and Co. are sporting some new outfits -- the spring items have begun to arrive! Lots of posts about it all next week, and trust me, you will want to see this stuff in person because it is flowing and lacy and fresh and gorgeous. Since these items are rolling in now, we're also changing over the sales that have been going on -- the 50%-off sale racks are still here, but all other sales are now officially ended! Don't panic, though, we've got some special things in the works!