Get out your calendars, because next month there's going to be an event you won't want to miss!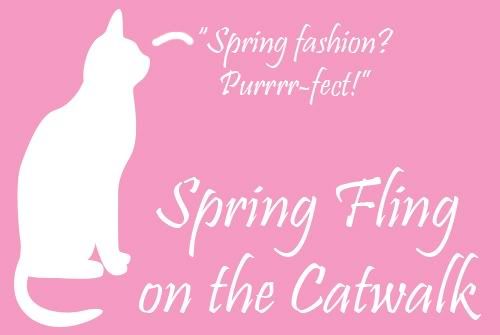 Hop Sing Trading Co. is teaming up with some of downtown Prescott's other hip clothing retailers to put on a fashion extravaganza at the 'Tis Art Gallery! "Spring Fling on the Catwalk", a fashion show and reception, will take place on Saturday, February 26th, and if you're a fan of funky, frilly, fabulous wearables, then you are definitely invited! The wine, nibbles, and schmoozing begins at 5:30, followed by a fashion show featuring all the latest looks for spring by Hop Sing Trading Co., the Green Monkey Boutique, Livy Lou's Boutique, and Sam & London.

Tickets are $25 each and can be purchased at any of the participating stores. Proceeds from this event will benefit Miss Kitty's Cat House, a local shelter and adoption center for cats (give them a call to visit and play with the kittens!). 'Tis Art Gallery can be found at 105 S. Cortez St., right across from the courthouse square.

And so this post isn't all event babble, here are some photos of some of the cats that the proceeds of this fashion show will go to help... the kitties of Miss Kitty's!