These fun little extensions were a last-minute addition to our Spring Fling ensembles, but they've turned out to be a real hit! So popular, in fact, that Lauren's set up a vanity station so we can apply them in-store.

We've already had a handful of ladies coming in specifically looking for the feathers -- word gets around, so if you see anyone with these pretty stripes in their hair, they came to us!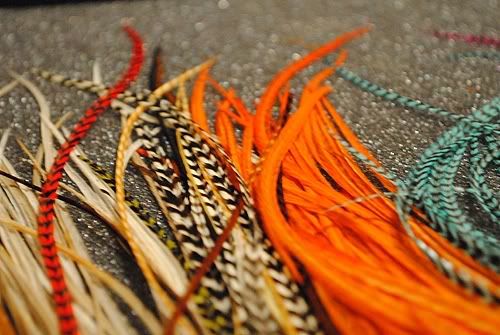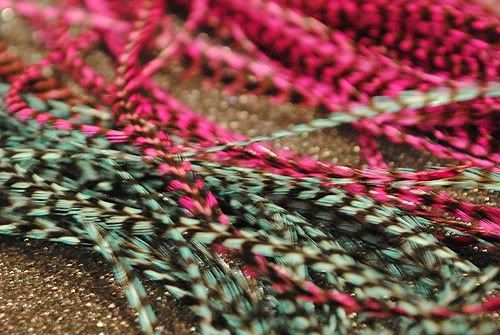 They come in lots of colors, from neutrals to neons, stripes and solids. Once the feathers are in, they're pretty sturdy. You can wash and condition them, blow-dry, even curl them if you're gentle! After a while, the bit of hair will grow out and the crimp will start to show, but if you come back to the store, Lauren can re-place your feathers if the tips are still in good shape.

Personally, I'm convinced that Jeff needs one in his beard.