Did you have some guesses about the photo snippets in the last post? They're of our Rising Tide felted bags!

Like I said, these are some of Hop Sing's most popular items; people come in all the time with theirs slung on their shoulders. We just got in a shipment of the pouches and handbags, as well as a couple of new bag styles. Very colorful and soft, just the thing to brighten up a winter day!




And look at these other new Rising Tide pretties!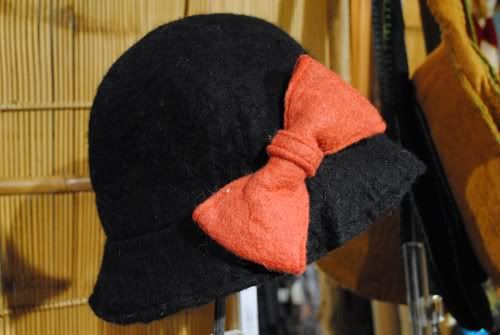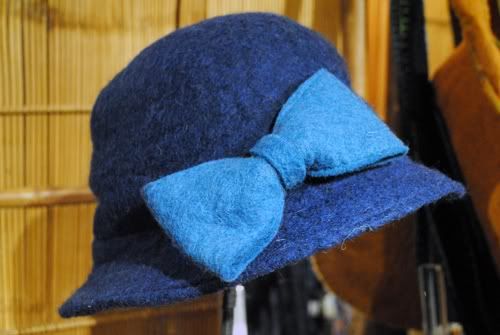 Hats! Felted wool hats in several colors, each with a big girly bow on the side.

In other news, we're also marking down some of the large coats. 30% off for an indeterminate amount of time! :O