Lauren and Jeff did a little rearranging in the store this weekend -- including a revamp of the sale racks. The 30%-off coats have gone the way of the dodo to make room for THREE, count 'em, THREE new sales racks!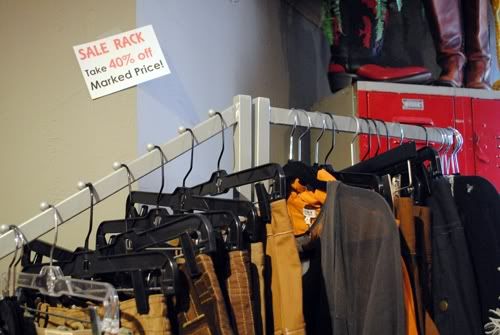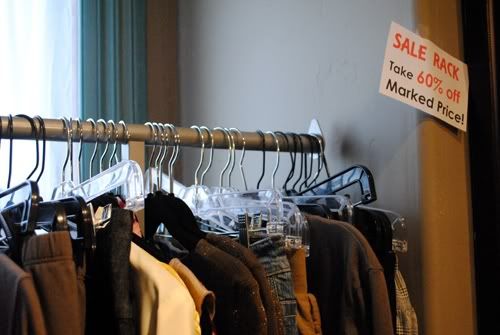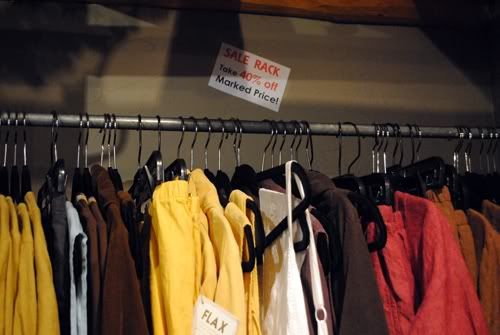 (Yes, that's a rack full of Flax pants and dresses!)

There's a bit of everything on the racks: skirts, thermals, wraps, boots, bags...